If you have ever read about how to prepare for a craft fair, then you know how important it is to have something to get visitors to remember you by, even if they don't buy from you at the event. Today I will show you how to design your own business cards which are a great way to convert visitors into future customers.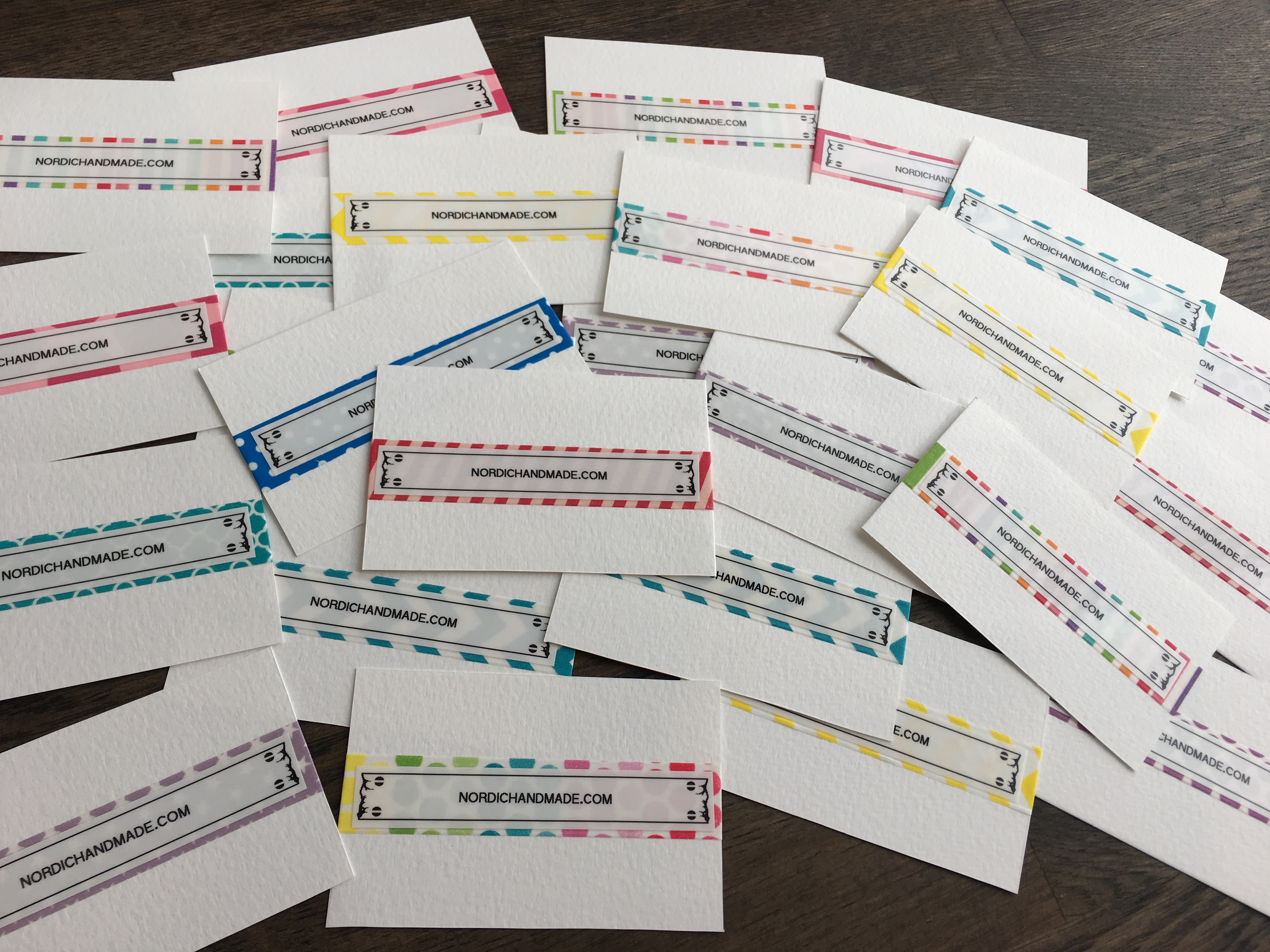 I have recently signed up to my first craft fair and I need to stay on budget, so after browsing on Pinterest for a while, I decided to make my own business cards with whatever I had already at home.
Things
you will need
Paper Business Cards (you can choose white cards, craft paper, or any color you like). I didn't have paper cards, so I cut up some nice paper I had at home.
Washi Tape (choose your favorite style and colors)
Label Printer (I have this old printer which I bought to make labels for kitchen stuff but didn't really used much until now).
Scissors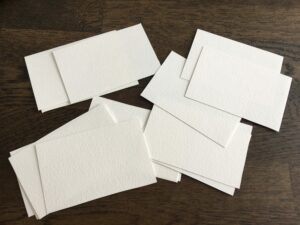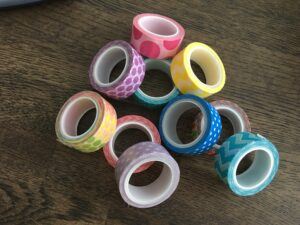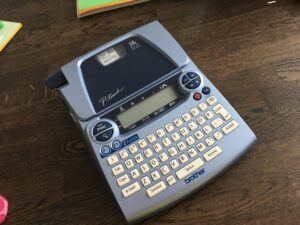 Let's
start!
First you want to decide which text you want to use in your cards. I used just my website because I wanted to keep it simple. Then you type it in your label printer and choose font, size, style, maybe a frame, etc., just check which options your printer have and choose the one you like the most.
I tried a few designs to see how it looked and then chose the one with the frame, I think it looks a little bit better.
Then you want to put the Washi tape in each paper card. I  put in the middle but you can place it anywhere, it is your design after all. Be creative!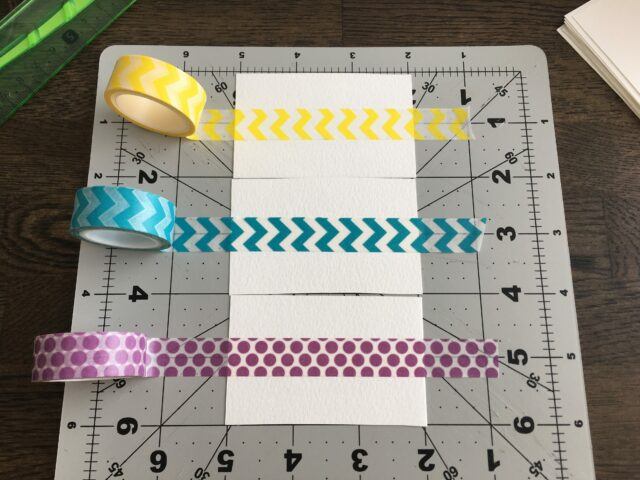 Print and cut the labels.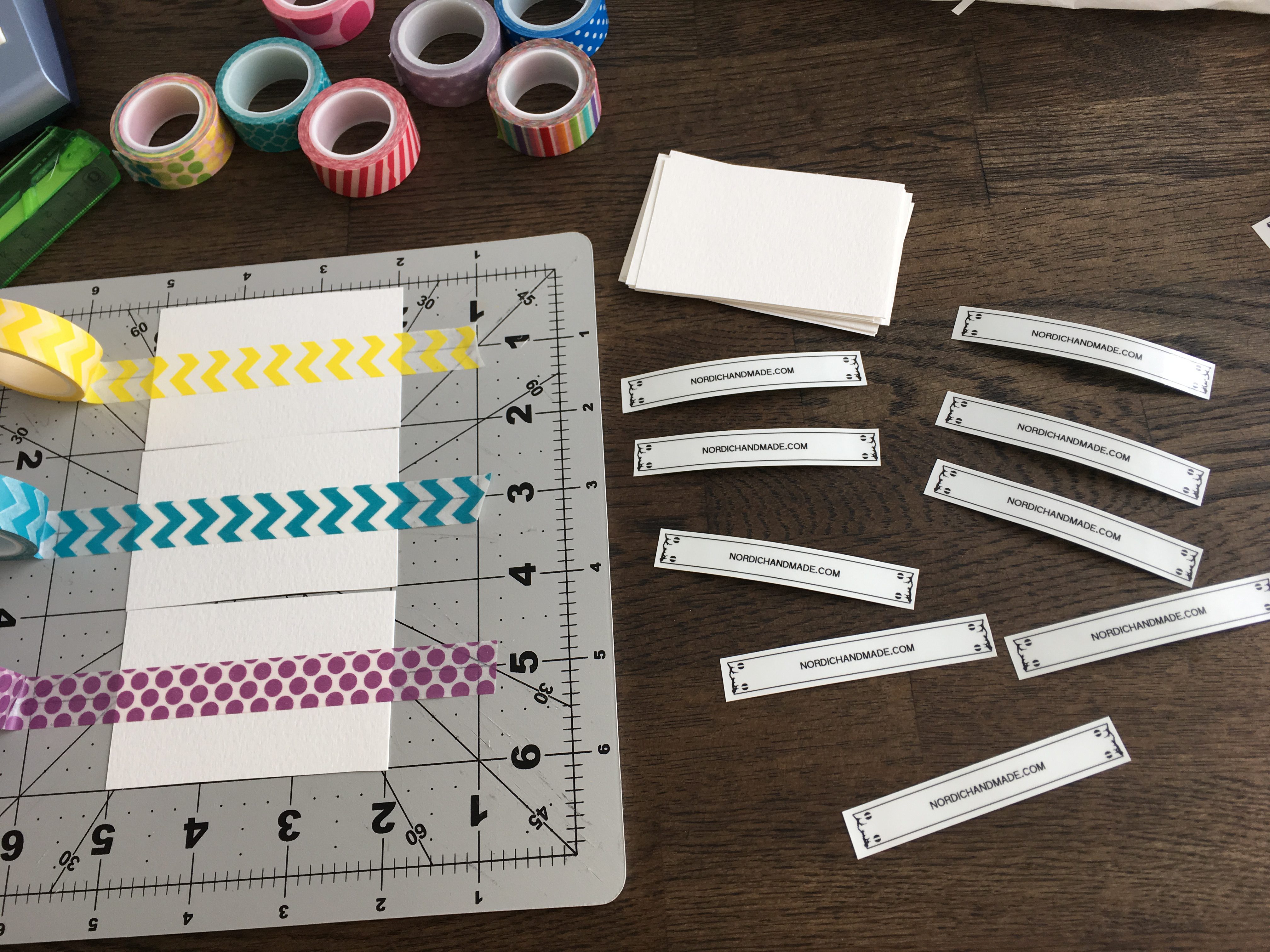 Put the labels over the Washi tape as in picture below:
You can either cut the remaining washi tape or fold it to the back of  the card.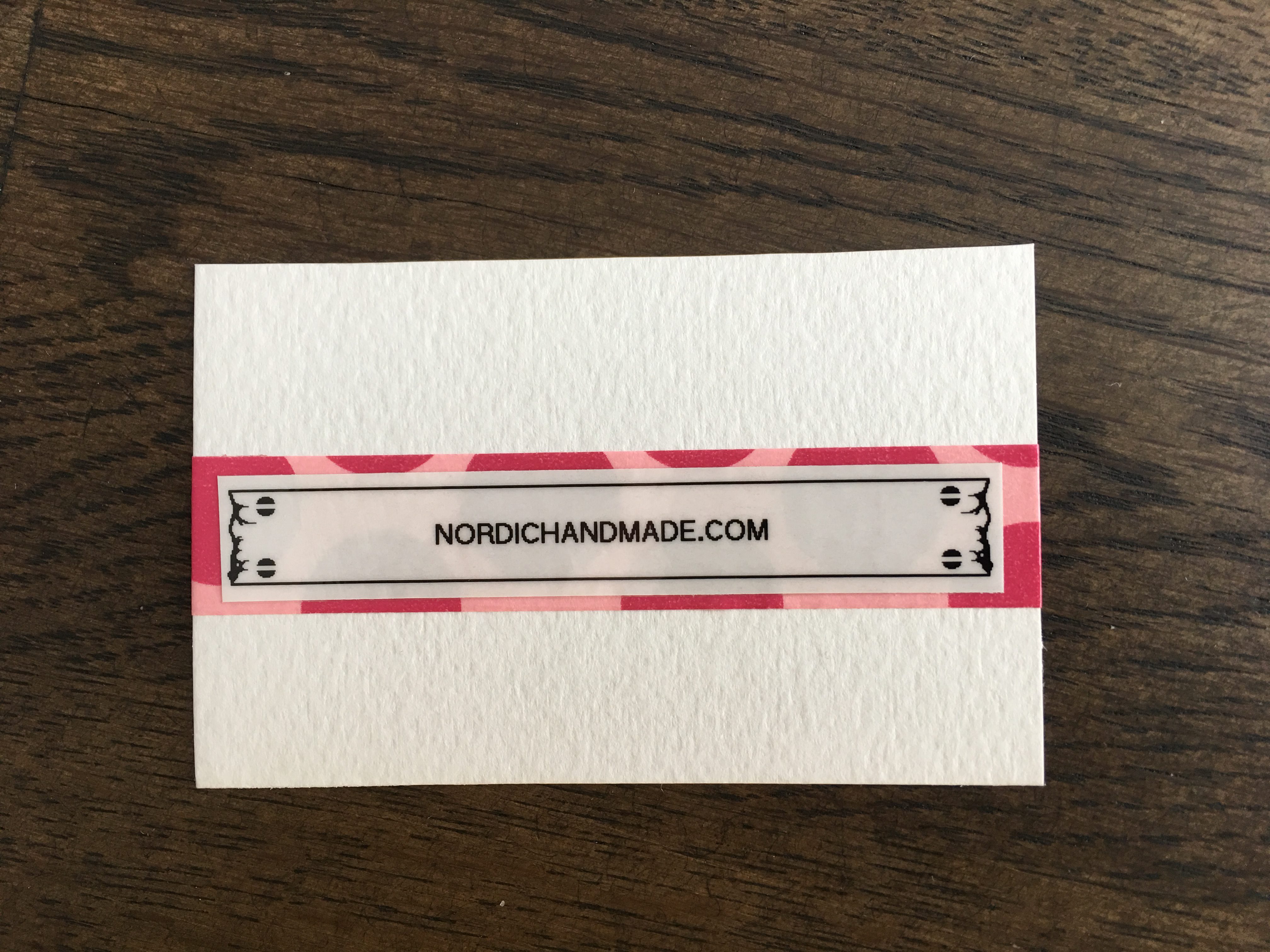 There you go! Now your visitors will have these beautiful business cards to remember you by.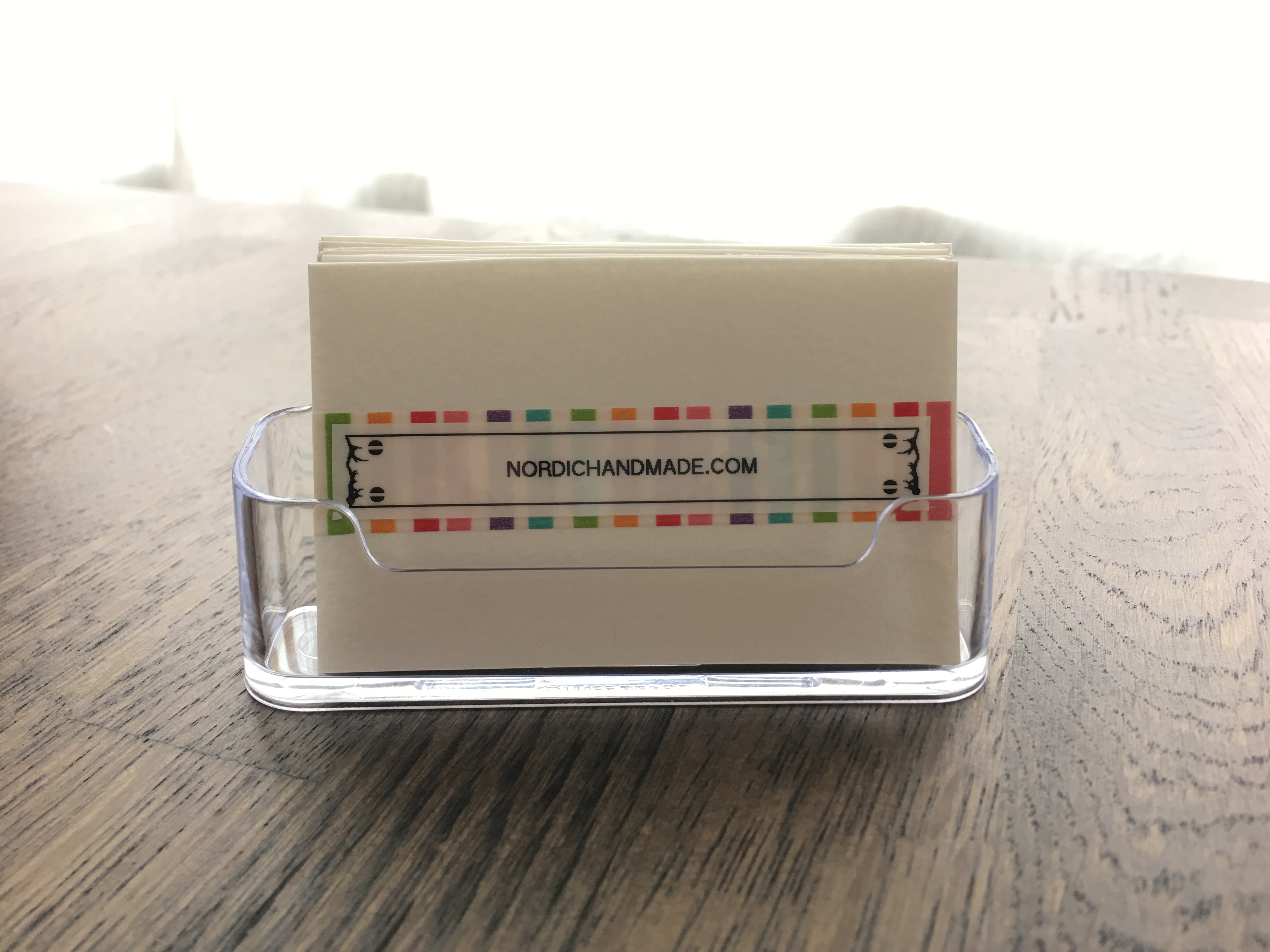 I was having so much fun with my washi tape that decided to make tags for my products where I will include details such as cleaning instructions, materials used, maybe a "Thank you" note… Have fun!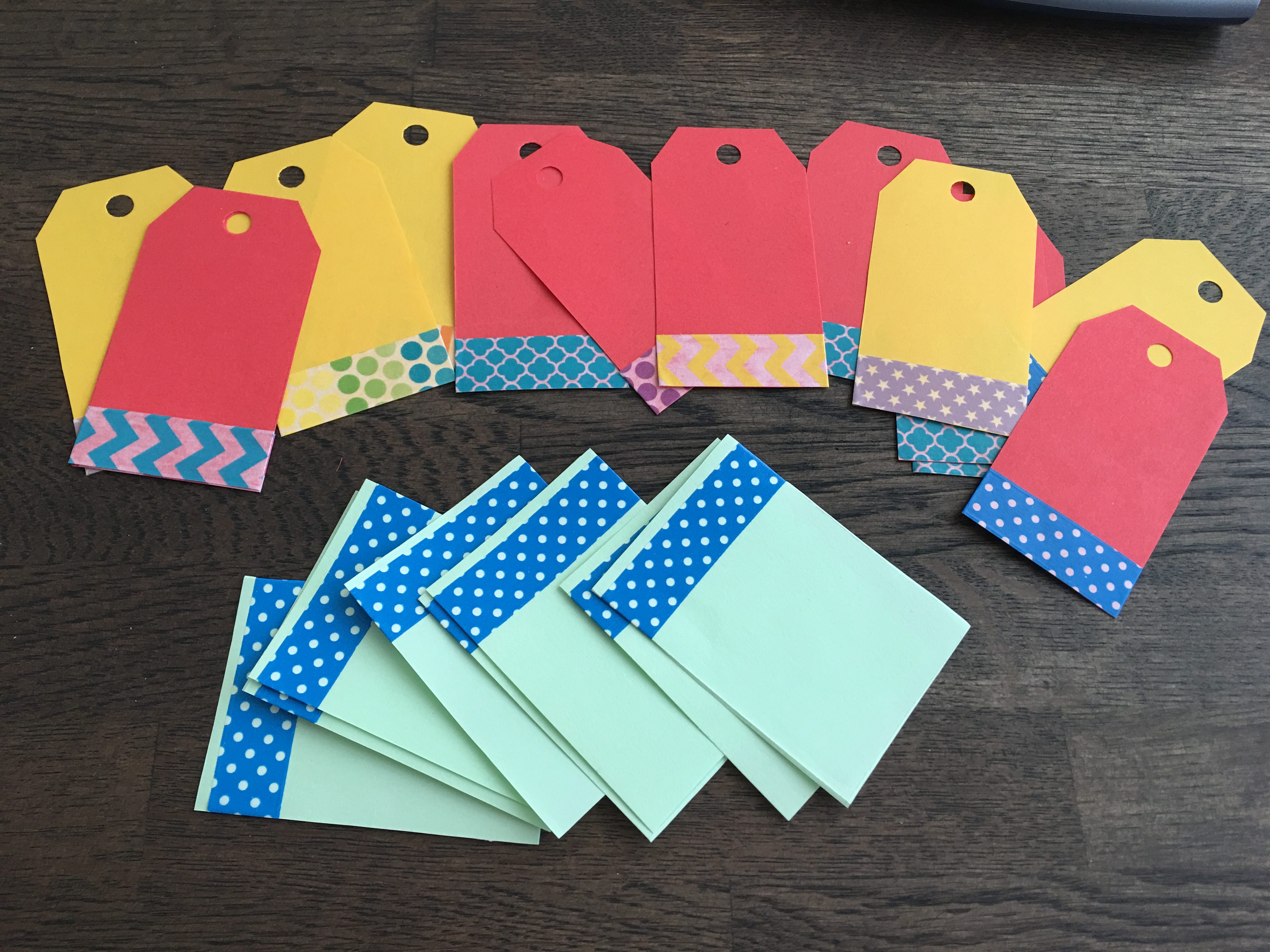 Got Pinterest?
Just Pin It!