Amigurumi Cactus are very popular today and are great as a housewarming gift or as decoration for you own home. There are many patterns out there but today I want to share with you the ones I like the most.
These six patterns are from different designers and for different skill levels. Most of them use basic stitches and some of them use a little more advance stitches, but don't worry,  all of them include very good explanations and you will have no problem to finish your sweet cactus flower.
Let's start!!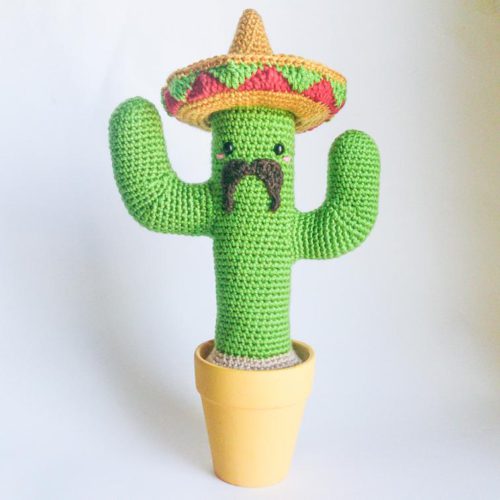 Mexican Cactus Amigurumi Picture from lovecrafts.com
Oh, this little Mexican cactus, from designer June Lee Hooker, is so cute and colorful that is hard to let it pass unnoticed.
The pattern is in English and has 11 pages with step-by-step pictures including the sombrero (hat) and mustache. It uses simple stitches and is worked in rounds, so if you already mastered the crochet basics, you will get it done in no time.
Get the pattern here.
15% Off All Yarn and Kits from Darn Good Yarn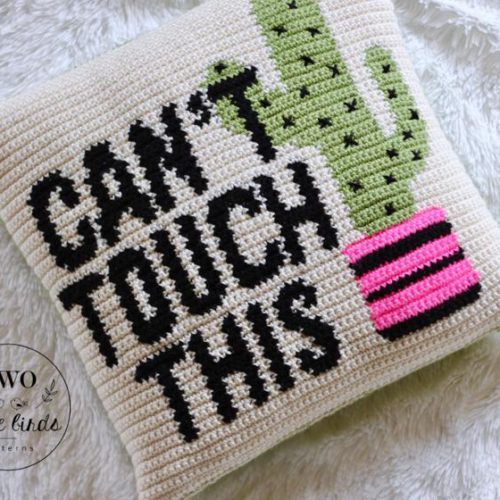 This Cactus pillow, from Two Little Birds Patterns, will make your guests think twice before touching it. This pattern uses simple stitches and it is worked flat.
You will use several colors and is made using Intarsia Crochet technique, a technique that let you create pictures and shapes using multiple lengths of colors and making your final piece looks the same on the front and on the back because no yarn is carried on in the wrong side of you project.
If you have never used this technique, don't worry, it is not that difficult and this pattern includes a detailed tutorial on how to do it.
Maybe, I should do an Intarsia Crochet tutorial…
Get the pattern here.
Take a pick of the new Crochet Kits at knitpicks.com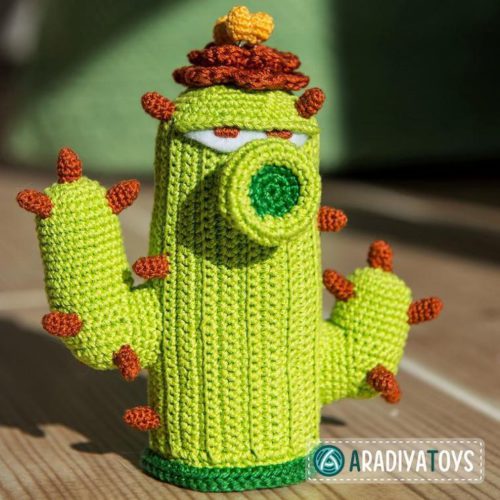 Cactus from the popular video game "Plants vs Zombies", who shoots spikes instead of peas, would be a perfect gift for this game fans.
The pattern from AradiyaToys, has several small pieces to be assembled together, several colors and uses basic stitches and small hooks.
I'm sure you will have a lot of fun making this character!
Get the pattern here.
new products release, exclusive discounts and awesome giveaways!
What about making your very own Cactus garden? This awesome pattern includes the step-by-step tutorial for the five cactus and flowers. You will use basic stitches, such magic ring and treble crochet.
Besides the yarn and hook, you will also need cardboard and craft glue to complete the final piece.
Get the pattern here. Update: pattern not available anymore.
Learn to crochet popular amigurumi animals with Annie´s Crafts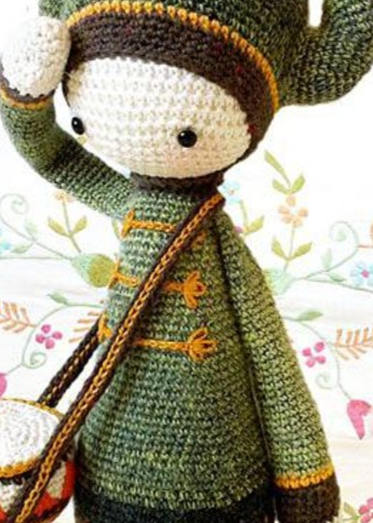 If you haven't heard about Lalylala patterns, then you are missing out some amazing projects. This handsome boy is called Carl the Cactus, a drummer who loves balloons. This is definitively in my to-do list!
This pattern is for beginners and includes very detailed descriptions and many step-by-step photos and photo-tutorials for special tricks.
Get the pattern here.
Be inspired by KnitCrate. Join Now!
This little cactus is so cute!!! Grumble the Cactus, from Cherry Berry Crochet, is great if you want to leave your zone of comfort and try a more advance crochet pattern.
Pattern is written using US terminology and you will have a lot pictures and detailed descriptions for every step of the project.
Get the pattern here.
There you have it, no more excuses for not having a plant at home and it doesn't even need water!
I have started working on my own Cactus crochet pattern and will share pictures on Instagram soon, so don't forget to follow @nordichandmadese.
Update: I finished my cactus using my own pattern and here it is! So cute!!!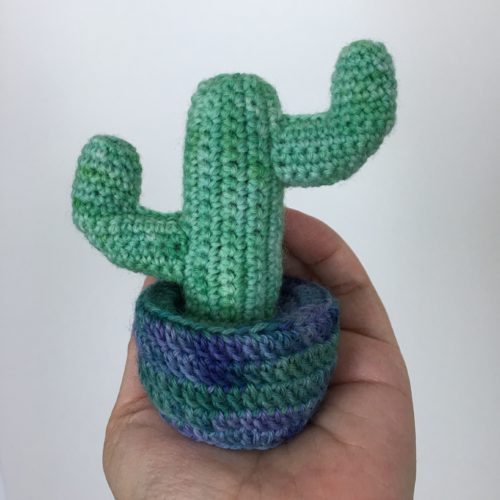 I would love to see your cactus, please hashtag your pictures with #nordichandmade so we can find it.
got Pinterest?
just pin it!