Josefin Nordmark, artist, clothes designer, doll maker and writer.
Today I want to introduce you to this talented artist from northern part of Sweden who makes the sweetest textile dolls using upcycled fabrics she finds in local stores.
Each doll has a story and its own personality, and you can notice it just by looking their beautiful faces.
These dolls are called "Dandelions Dolls", because of their resemblance of their hair to dandelions flowers.
Did you know about "Dandelion children (maskrosbarn)"?
The authors of the research paper "Biological Sensitivity to Context", Bruce J. Ellis and W. Thomas Boyce, explained that some children seem to have the capacity to survive —even thrive— in whatever circumstances they encounter, just like dandelions.
Josefin's creations reflect so much about her own personality and you can feel that in every piece she makes, either is a doll, a painting or a text she writes, you get inspired by her work in every sense.
Learn more about Sweet Josefin below.
Are you an artist from Scandinavia? Share your story with us!
Tell us
a little about yourself
Where are you from, where did you grow up, where do you live?
I was born in a small village called Rosvik in Northern Sweden. My first job as a pre school teacher was in Östersund, Jämtland. When I came home less than a year later, I found my love in Luleå and moved there. Today I live with him and our two children in Sunderbyn.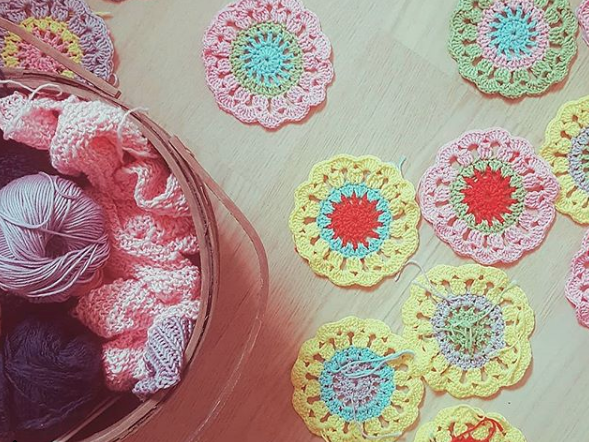 What are you known for?
Arts and crafts with upcycled textiles.
What is your most important artist tool?
My bravery.
Is there something you can't live without in your studio?
My camera.
Is there an artwork you are most proud of and why?
My Sweet Square Vest.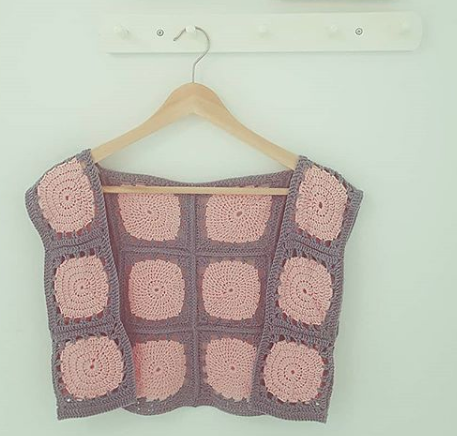 Where do you find inspiration? What inspires you?
Childhood memories.
What color would you be and why?
Yellow. Since it works so well with pink.
Anything else you'd like to mention?
I also paint and write.
Josefin Nordmark
Maker of dolls, painting and clothes. Visit her ETSY shop and follow Josefin on: Instagram, Facebook and Pinterest.
Meet other artists from Scandinavia here!
got Pinterest?
just pin it!